FOOT REFLEXOLOGY
The ancient technique of Reflexology has been shown to greatly benefit health. This science is based on the principle that nerve reflexes in the feet relate to each organ and part of the body. Simulating these reflexes properly can improve blood and nerve supply for natural preventive maintenance. Reflexology is safe and effective, and reduces tension while promoting vibrant health.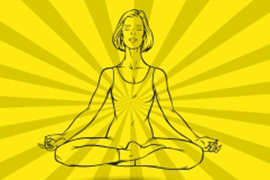 REIKI
Reiki is a Japanese form of stress reduction and relaxation that promotes health and well being. It is a non-invasive energy technique.
There are three levels of Reiki:
Level One: Treating Yourself
Level Two: Treating Others
Level Three: Master/Teacher
All Classes are offered at our office.